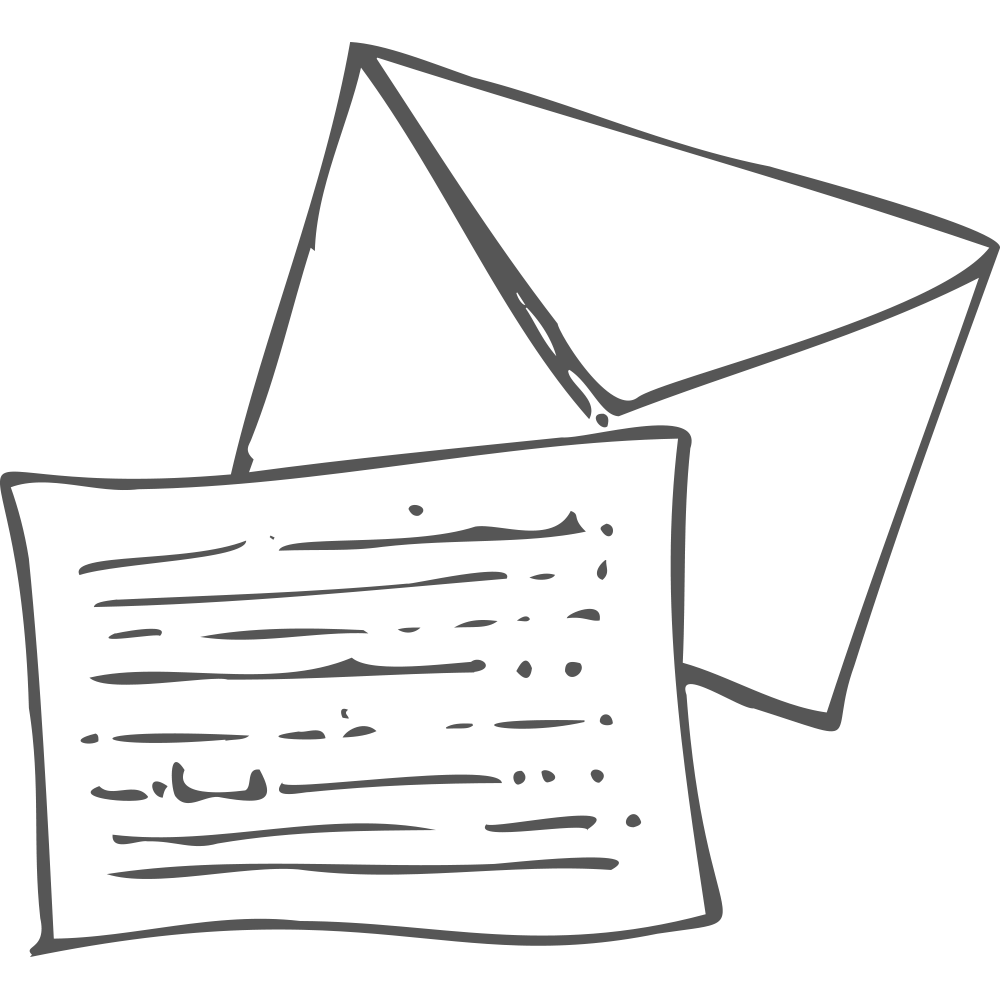 Please click here to visit our new FAQ and T&C page
UPHOLSTERY TERMS AND CONDITIONS
General
These terms and conditions apply to the use of the www.coxandcox.co.uk website and associated catalogues, which are operated by Cox & Cox Mail Order Ltd. References to Cox & Cox as 'we', 'us' and 'our' shall be deemed to be references to Cox & Cox Mail Order Ltd.
References to 'you', and 'your' shall be deemed to be references to persons placing an order via the www.coxandcox.co.uk website, as well as for telephone or postal orders. These terms & conditions also cover our catalogue(s), emails and any other associated promotional activity.
By placing an order, you agree to be bound by these terms and conditions. If you do not agree to these terms & conditions, you must not order through our website, catalogue, emails or phone.
Before you place an order, if you have any questions relating to these terms and conditions, please contact our Customer Service team by phone on 0330 333 2123 Monday to Sunday 8am to 10pm or by email on [email protected]
Our Details
Head Office
Cox & Cox Mail Order Ltd
Unit B2, Marshall Way
Commerce Park
Frome, Somerset
BA11 2FB
Telephone: 0330 333 2123
Registered in England and Wales No. 4284283
Registered office: Euro House, 1394 High Road, Whetstone, London, N20 9YZ
VAT Number: 782093123
All calls will be charged at the local rate (BT users only, other network charges may vary), and both inbound and outbound calls may be recorded for quality monitoring and training purposes.
Orders
When you place an order with us it will be deemed that you have read, understood and agreed to these Terms & Conditions.
By placing an order through our website, you are making an offer to Cox & Cox Mail Order to purchase the goods outlined in your order upon the terms described in your order.
When you place an order, we will require your name, email address, credit/debit card, phone and address details. This information is required in order to process your request or inform you of acceptance of the order. A contact phone number is needed so we can get in touch if there is a problem with your order. We may, unless you inform us otherwise, provide our couriers with your contact phone number in case they need to reach you to arrange the delivery of your order.
Guarantee
a) Our frames are made from sustainable seasoned hardwoods birch and beech. The structural joints are glued and screwed.
b) Kiln–dried beech or birch is used and these woods are tried and tested for their durability and stability both during construction and within the varying conditions they will encounter in their usage.
c) All frame materials are sourced from well-managed temperate forests and we do not work with endangered/tropical/rainforest species. Where possible we will always attempt to use British home–produced timber or from within Europe.
d) Frame supplier has FSC® certification.
e) The suspensions are made from elasticated webbing, interwoven by hand front to back, side to side and top to bottom
f) Our Milano and Scandi collection come with a 2-year Guarantee on the interiors when a manufacturing fault has been identified, and a 10-year Guarantee on the solid wood frames. This doesn't cover damage or wear and tear. This is only valid to whom the item was originally invoiced.
g) Our Buttoned and Cosy collection come with a 2-year Guarantee, this does not cover damage or wear and tear. We will look at all issues raised thereafter on a case by case basis up to 6 years from delivery. This is only valid to whom the item was originally invoiced.
h) The guarantee is void, if any part of the furniture has been altered in anyway and if there are signs of obvious abuse or neglect.
i) We do not offer any guarantee of the upholstery or fabrics, as the usage of furniture can vary significantly from customer to customer.
j) The fabric of the frame of the furniture is fixed and not removable.

Although we endeavour to complete jobs within a specified time and by the estimated completion date, we do not offer a guarantee on completion or delivery dates.
We will not be liable for any direct or indirect loss of profits or other financial loss or damage arising out of defective, damaged or wrongly delivered goods, over and above the value of the actual goods themselves supplied by us. This does not affect your statutory rights.
It is the customer' s responsibility to check the care instructions of their chosen fabric(s) and to check their order carefully before completing the order.
If there is a fault, please call our Customer Service team on 0330 333 2123 so we can resolve this for you.
Website/Catalogue Product Pricing and Descriptions
Every product bought is sold subject to its product description which outlines any further specific conditions that relate to that product including, without restriction, terms and conditions that regarding approximate delivery dates/times, warranties, after-sales support and guarantees.
We undertake all reasonable care to ensure that all the details, prices and descriptions of products in our catalogues and on our website are accurate at the time when they are either entered onto our system or printed. Whilst we endeavour to keep the website as up-to-date and accurate as possible, there may be very rare occasions when the information on the website (including product descriptions) at a certain time may not reflect the position exactly at the point an order is placed. We do not give any warranty as to the accuracy or completeness of the information and cannot be responsible for any errors or omissions or for the results arising from the use of such information.
Please note that we are unable to confirm the price of a product until your order is accepted in line with our order acceptance conditions.
On very rare occasions, an error may occur and goods may be incorrectly priced on our website, mailings and/or catalogues. In these circumstances, we will not be obliged to supply the goods at the incorrect price or in accordance with the incorrect description or at all.
We reserve the right to correct any price errors as we see fit. If such a situation occurs, we will cancel your order and refund the price you have paid, and in addition will use reasonable endeavours to contact you and ask you whether you wish to repurchase the item at the correct price. If we are unable to contact you, we will proceed to cancel your order and refund the price you have paid.
We take every care to ensure that the description and specification of our products are correct at the time of going to press. However, specifications and descriptions of products on this website and in the catalogue are solely to provide an approximate idea of the goods they describe and do not form part of the contract between you and us and are not intended to be binding.
Furthermore, while the colour reproduction of the products is a close representation, we cannot accept any responsibility for any variation in colour caused by the browser software or computer system used to view the products.
Measurements
It is your responsibility to ensure that the furniture purchased will fit into doorways/corridors/hallways, etc... and will fit into your room of your choice. Nor us or our couriers can be held liable for any damage caused to walls, door frames, paint or anything else, if your custom-made furniture cannot pass easily. If it is not possible to access, it will be your responsibly to find a resolution for this.
If the item is too big for your intended room and you are changing your mind, as per our Returns & Cancellations policy, we will not be able to accept the product back for a refund nor exchange it for a smaller furniture.
The measurements of all custom-made furniture made will be as accurate as possible, but nevertheless approximate and may vary due to the handmade nature.
Handling and Moving Furniture
To minimise the risk of personal injury, it is recommended that care is taken when handling furniture.
Any piece of furniture, especially sofas and chairs should never be dragged or dropped, as this can result in damage to the upholstery and / or flooring.
If you are moving furniture, please make sure to follow these 3 rules: legs bent, back straight, head up.
Furniture should be handled by either side of the arms on the outside of the furniture.
Note: If the individual feels the task is too much for them alone they should seek assistance rather than risk injury and / or damaging the furniture and / or flooring.
Custom Made upholstery is designed and packaged for safe transportation; Our 1 MAN and 2 MAN team will deliver and handle your furniture with care to make sure there is no damage to upholstery, frames and feet.
All our velvet furniture is wrapped in a layer of fibre and then double layers of plastic before sending out to the customer for a safe delivery, however please note some pressure marks can happen during transport (and then with general use, ie: being sat on, moved around etc…) which is inevitable with 100% Cotton Velvet and it is not a product that will appear pristine as soon as it is handled, touched, used, sat on.
Storage
Custom Made furniture is not intended for outside use and must not be stored in sunlight, rain, dew, or salt air.
Positioning of furniture in the home: Direct sunlight can cause the covers to fade or discolour, so protect your fabric by drawing curtains or blinds. Direct heat from radiators, heaters or fires can also cause these effects so position your furniture away from any possible source.
Custom Made furniture should always be stored on their feet or legs, and if in storage, the furniture should be left in the original packaging.
Returns and Cancellations
Cancellations
Once an order has been submitted, we cannot cancel it, either before or after delivery for a refund nor an exchange.
Returns
Custom-made furniture cannot be returned to us, as they are made especially for you. It is very important that you make sure you are happy with your chosen fabric, colour, measurement and item in general and that you double check all details before completing your order.
Damaged/Faulty Goods
Please ensure that you check your Custom Made furniture on receipt, as faulty or damaged items must be reported within 8 working days of receiving the goods, or within 30 days should the fault develop after receipt.
If your goods are faulty we will rectify the fault by either repairing the fault or by supplying you with replacement parts that remedy the fault.
If it's not possible to repair or replace parts only, we will issue either a full replacement or a full refund.
This does not apply to faults caused by wear and tear, damage, accident, neglect or misuse. In the event that a fault has occurred due to wear and tear, damage, misuse, neglect, repair or modification by the customer we are not obliged to cover carriage charges (to the extent that the goods have been returned to us) or offer a repair or replacement/refund.
You will need to send us a picture of the damaged / faulty item prior, so we can assess the issue and provide you with the best resolution.
Once we have received pictures of the damage / fault and/or carried out our inspection, and the item is deemed to have a manufacturing defect or is not fit for purpose, we will offer you a replacement, a repair or a refund.
We may send a third party to your property to inspect the item and issue a repair if appropriate and possible.
Please note, under the Consumer Rights Act 2015, any manufacturing fault occurring within 6 months of receiving your product, we will offer a repair, replacement or a refund.
We cannot be held responsible for items that are damaged due to the result of normal wear and tear, damage, misuse, neglect, repair or modification made by the customer.
Please make sure to read all care instructions on the "Size & Info" section on a product page and any disclaimer on product variation due to their organic nature.
If an item is not cared for as per our guidelines and recommendations, and the product has been damaged because of this, we cannot be responsible and we will not be able to issue a replacement, an exchange or a refund.